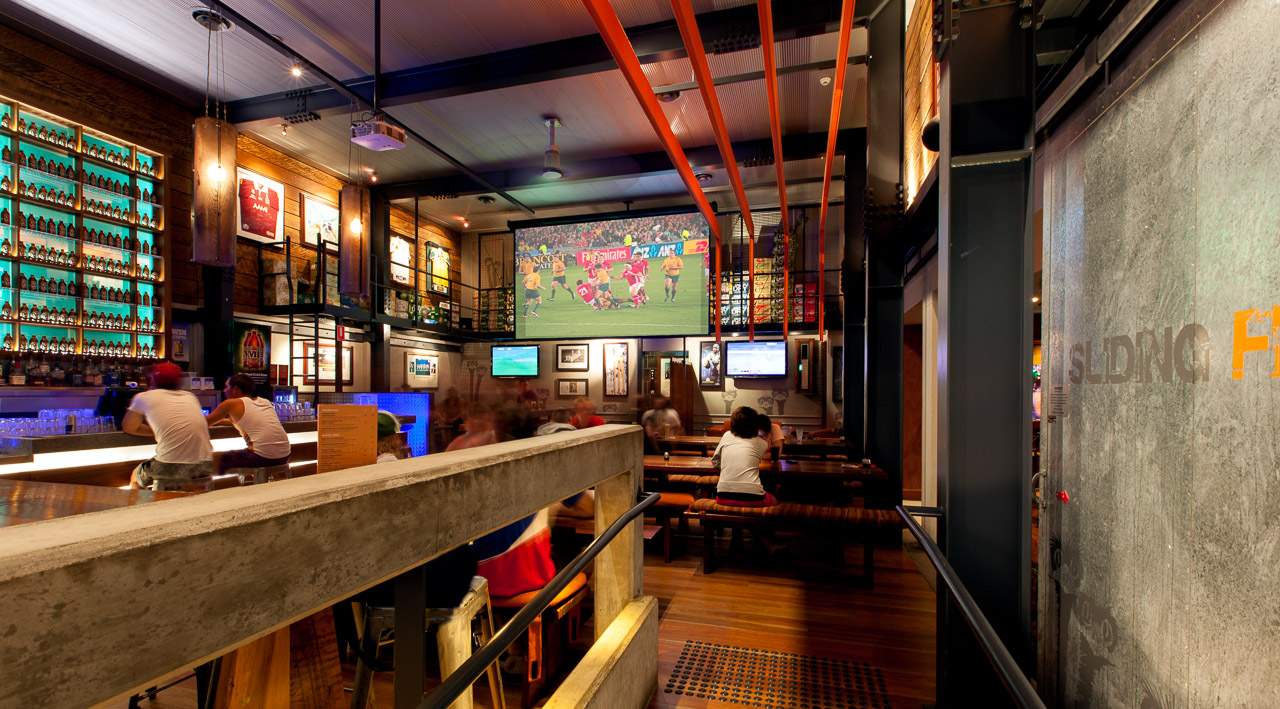 At Rattle we always have some sort of sport on our screens but not always with sound, so best to check with the venue for that!
Live sport and replays including AFL, NRL, EPL, A-League, Rugby and more – all local and International Big Events like State of Origin, Bledisloe Cup, UFC & more.  Coming up…
Bledisloe Cup Live & Loud at Rattle Port Douglas
Sunday 18 October, 1pm kickoff
Saturday 31 October, 6.45pm kickoff
Saturday 7 November, 6.45pm kickoff
Grand Final Weekend
Saturday 24 October
AFL Grand Final Live & Loud
Sunday 25 October
NRL Grand Final Live & Loud
Book a table for either or both nights at Rattle Cairns, Palm Cove or Port Douglas.  Find out more.
Image: Rattle Cairns Side Bar